Review GSM phone LG S5000/S5200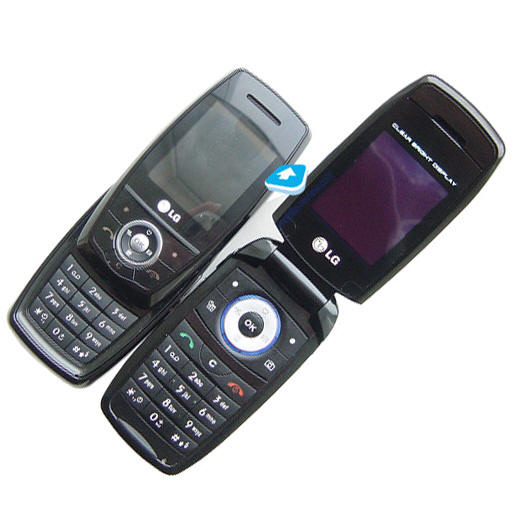 Now the year 2005 is approaching its end and holidays, when we give presents, are coming up. And here is a line of new phones, which the company of LG prepared for these holidays. LG P7200 is one of them and a new line appeared, which is an S (Stylish) line. Such models as S5000 and S5200 will appear the first on the market. In fact, they are to take place between G1800 and M4410. There are no rivals supporting mp3 in this category by other makers. And own development of the company currently takes that place.

General features of the phones:

* 900/1800/1900 MHz
* 1.3 MP camera
* SMS, EMS, MMS
* WAP 2.0
* GPRS 10
* USB connection with PC
* Bluetooth

Main differences between the two new phones:

The S5000 is a clamshell, which dimensions form 90x46x23 mm, and the weight is 100 g. All applications share the same memory - 4MB, an integrated eMail client is present, 40-tones polyphony with volume above average.

The S5200 is a slider with the size of 92x46x23 mm, the weight forms 90 g. Memory allotment - 3.3 MB for messages and games, 63 MB for music, video, photos and other files. Also USB Mass Storage and 64-tones polyphony with volume above average are present.

Despite different form-factors, phones look very alike; they are like a brother and a sister. Famous Henry Ford told about his cars - "You can choose any color, if that is black". And here the history repeats - both phones are in black. And a younger model will more suit girls while the elder one is mainly for young men.

The S5000 started the line. It is equipped with a battery with expanded capacity (1000 mAh), Bluetooth, which now the company integrates in every middle and high-end phone, and 1.3 MP camera. The handset is designed as a clamshell with the flip and the internal of the body made of glossy plastic covered with spangles-sown lacquer. And I think due to this reason the phone will better suit girls. A combination of black color and glossy plastic will always result in excessive marking. Fingerprints are clearly seen, and you have to either use a case or humble.

A 65K screen perched on the top part of the phone. It is of average size. A camera gap took its place above it on a metallic plate and a light diode flash is near.

The back comes without any peculiarity. The top features a strap hole and a button, which removes the back cover, is aside. A battery of rather unusual shape is under it. Be sure, the back cover is easy to remove and take on, the construction is well-thought over and no backlash or creak will bother you.

A single right-side button is responsible for Camera and/or Backlighting, Slide show, if the flip is closed, and with open flip it allows Shooting, Frame shooting, Multishooting, Album shooting and showing settings. Slightly projecting, it is very comfortable to use blindly. An external antenna is connected to a socket above; it is covered with a tough plastic shutter.

A swing-like volume button is placed on the left side, which is traditional for LG, and a headset connecter can be found there also. The S5000 and S5200 have the same headset as the С3400 included into the kit.

Be sure to check such a peculiarity as a universal joint USB and charger connecter (and the S5200 can be charged even via a USB cable connected to a PC), and a light indicator of charge (the S5000).

In general the phone design is quite peculiar and attractive. You will never confuse it with anything else due to squint lines and metallic insertion. When closed, the device shows a slight flip backlash, but when open it will not bother you with this problem.

Considering its price group, we can say the phone has very little memory for today. The company has such models as G1800, F1200, S5200, which are mp3 phones. And that makes it rather strange why not to integrate more memory here. But, on the other hand, the phone supports no mp3, and thus requires no expanded memory.

In some design elements LG S5200 may resemble you the latest Samsung's sliders. In chase of fashion, the company of LG hasn't troubled at this model and forgot that not only functionality is the thing, which attracts customers, but unforgettable appearance as well. Just remember the first sliders by LG - G5500, G7050. They not only had own face, but suited both youth and adults perfectly. I wonder why the company refused the previous style. You may object to me, but open the phone and have a look at its back. Haven't you changed your opinion?