The Razr Family is Expanding! Razr V3i, Pink Razr, Blue Razr, Verizon Razor
Motorola is marketing different phones for men and women. Motoˇ¦s newest line of pink and blue Razr offspring seems to assume that there are men who will prefer blue and women who will want the pink one. Theyˇ¦re probably right!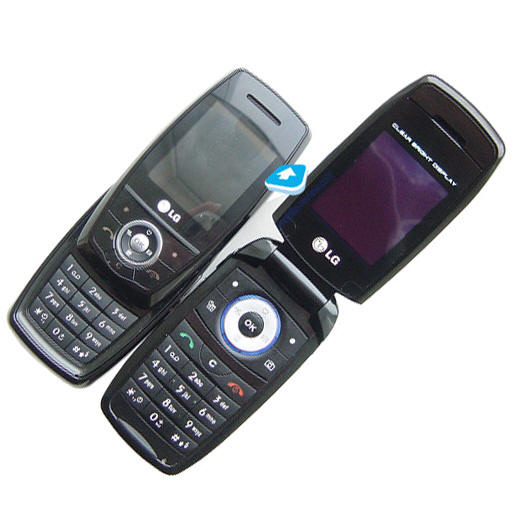 Review GSM phone LG S5000/S5200
Now the year 2005 is approaching its end and holidays, when we give presents, are coming up. And here is a line of new phones, which the company of LG prepared for these holidays. LG P7200 is one of them and a new line appeared, which is an S (Stylish) line. Such models as S5000 and S5200 will appear the first on the market. In fact, they are to take place between G1800 and M4410...

Review GSM phone Samsung D800/D820
The company of Samsung is a rare manufacturer who may presume parallel development of similar products based on various hardware and software platforms. The history of mobile phones by Samsung began with the small projects, but the following expansion of R&D complex and its partial transformation in Suwon with simultaneous start of other technological platform have made the business; various devices similar by their design but different by functions have appeared among the product range...

New devices of December 2005. Russian market of mobile phones
Preparations for the New Year are carried out with great dispatch, and that means that distributors bring the maximum number of phones in and customers are waiting for discounts. And now it is not quite clear who will stand this unequal fight, stagnation of retail sales marked the beginning of December and changes for the better are expected only starting from the 20 of December. Against the background of customer's expectations of innovations, the makers do not hurry up to represent them; everything rests on...

Review GSM phone Sony Ericsson J230i
Any attempt of creating an adequate low-end solution faces resistance inside the company of Sony Ericsson. Some products are released despite all the estimations of marketing specialist (and a good example is T310), some products are postponed as the current models should be realized first. The result of this slow down is both morally and technically outdated models...

Review GSM phone Siemens CL75
The company of Siemens lost its positions on the majority of world markets in the course of the last year. Its executive stuff tries to change the state and takes various steps in a hurry. And one of such solutions was widening the model line with devices never represented in the line before, niche devices. In the majority of cases time shortage tells negatively on model completeness. And a women phone Siemens CL75 belongs to such category...